Sanitation
Structural, energy and drainage audit of the centre of Trea village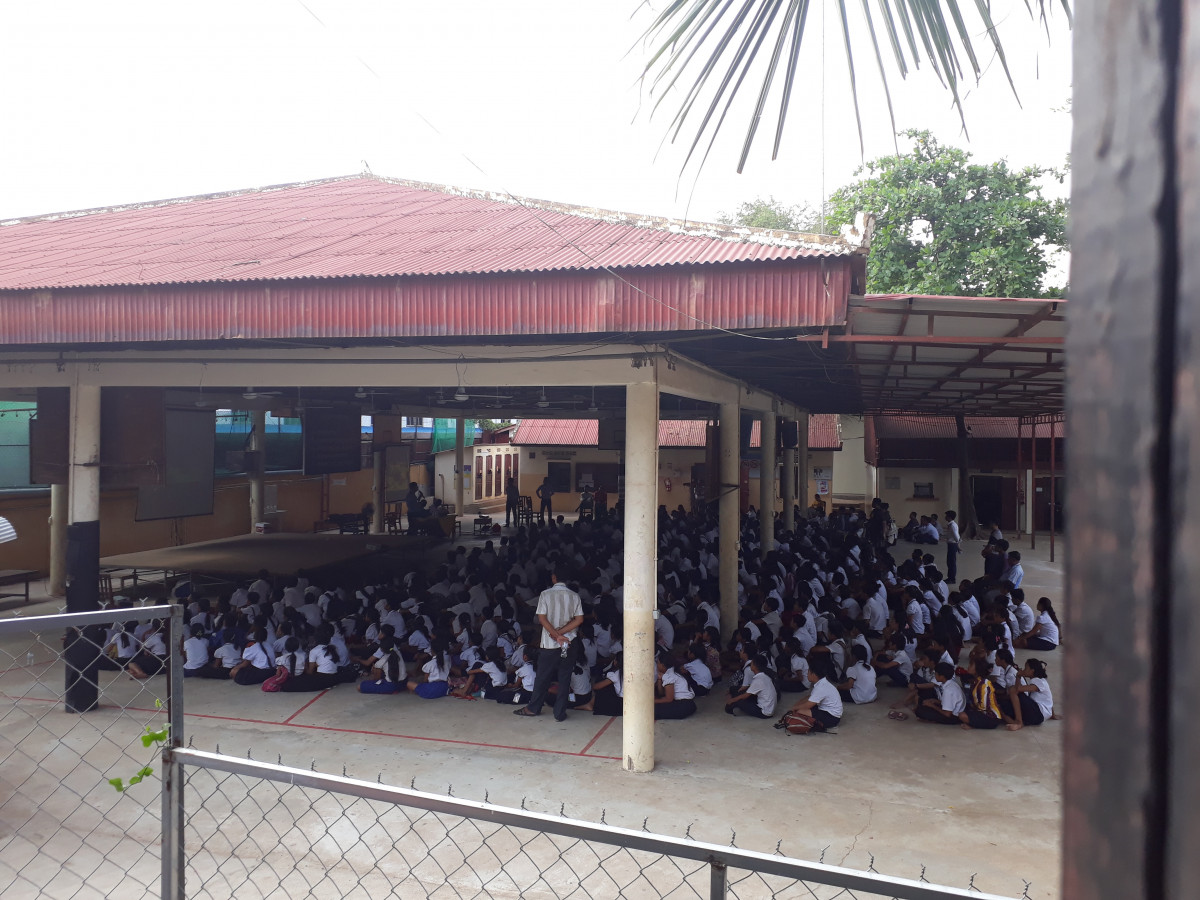 Assignment requested
Artelia has been asked to assist in the following areas of expertise:
Sanitation, in order to audit the existing situation and recommend solutions accompanied by financial estimates
Building structures, including timber structures, in order to assess the solution adopted by the association. At least part of this expertise is probably available at our Vietnamese subsidiary.
Renewable energy, in order to assess the solution adopted by the association. This expertise is probably also available at our Vietnamese branch office.    
 

The project involves starting to reconstruct the oldest buildings on the site, which are in very poor condition (poor foundations, termite problems on wooden structures).
The association has the following requirements:
Drainage: this is the top priority, because there have been several major floods at the site and the situation is worsening because of increasing urbanisation in the surrounding area.
Building/foundation structures: a basic project is planned, but the association would be interested in obtaining an expert appraisal of the structure of the new building, including recommendations regarding technical solutions to be implemented and how to solve the termite issue
Energy: the association intends to install solar panels on the roof of some of the buildings. A study has been performed and the association would like to obtain an external opinion, along with any further recommendations deemed appropriate.    
In October 1995, during a humanitarian assignment in Cambodia, Christian and Marie France des Pallières discovered the horror of Phnom Penh waste dump. Hundreds of children live and work at the dump, and eat waste. The couple immediately decided to "do something". 

Their adventure began in the spring of 1996, feeding about twenty children right next to the waste dump. They were given a bed in a rented house, which soon became cramped. Before long hundreds and then thousands of little waste pickers were being saved.

Each time the couple came up against an obstacle, they found a way to overcome it in the sole interest of the children.

Nearly 6500 children are now receiving care in the form of food, healthcare, schooling, and occupational training. With proper training a real qualification they will be well equipped to embark on their working life.
But there are still many children left by the roadside who need to be saved…    
 
LOCATION: No. 402, Trea Village, Sangkat Steung Meanchey, Khan Meanchey Phnom Penh 3 – Cambodia
POPULATION CONCERNED: 565 children in the area concerned
BENEFICIARY INVOLVEMENT: joy, whatever the circumstances
ESTIMATED PROJECT BUDGET: $400,000
FINANCIAL PARTNERS: 100% funded by private partners; 72% has been found to date