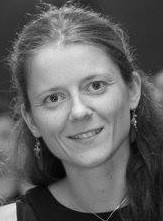 Amélie Mourneau
Deputy Head of the Structures Department,
Artelia Bâtiment & Industrie
Buildings, French Regions & Equipment
 
I have been working as a civil engineer for nearly six years, initially as a member of Auxitec which has now been incorporated into Artelia. 
During that time I have had opportunities to take part in many industrial and commercial construction projects, both in France and abroad. In parallel, I have also had the chance to perform an assignment on behalf of the Artelia Foundation involving a structural assessment in Cambodia. It was a highly rewarding experience that showed me it was possible to combine my profession and my technical skills with support for a humanitarian cause.
So I quickly volunteered to become a member of the BoD and contribute to developing the Foundation.