Apply to our Call of Projects "Acting for an inclusive energy transition"
Deadline for submission : April 3rd, 2023
Since its creation in 2006, the Artelia Foundation has been supporting   solidarity, humanitarian and environment projects throughout the world. The Artelia Foundation is well known for the commitment of its employees and retirees of the Artelia Group, who contribute with their expertise and professional skills to the various missions of charities and NGOs. Artelia Foundation gives priority to supporting non-profits working for an ecological, fair and inclusive transition.
OVERALL CONTEXT
Our energy consumption, responsible for nearly three quarters of global greenhouse gas emissions according to the IPCC, is at the heart of the fight against climate change. The rapid and immediate reduction of these emissions is an essential vector for limiting global warming to +1.5°C by 2100. 
In addition to the environmental challenge related to energy, there are social and health issues. According to the World Bank, 733 million people worldwide do not have access to electricity. In France, 1 in 5 people are in a situation of energy insecurity. The most vulnerable populations are also the most affected by energy crises.
Committed to improving living conditions since its creation and to a "Climate Contribution" approach since 2021, the Artelia Foundation has decided this year to launch the call for projects "Acting for an inclusive energy transition".
CALL FOR PROJECTS PRESENTATION
The call for projects aims to support projects whose purposes are : 
•    To fight against energy poverty by improving energy efficiency.
•    To promote access to renewable and sustainable energy for vulnerable populations.
Artelia Foundation intends to contribute to the Sustainable Development Goals (SDGs) defined by the United Nations, and more specifically: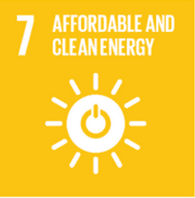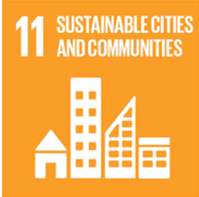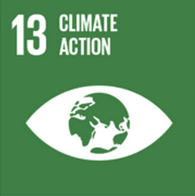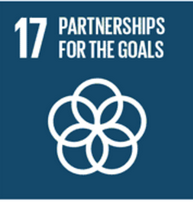 The call for projects has a total budget of 80,000 euros.
The selected projects will be allocated an amount defined by Artelia Foundation according to the needs and scope of each  project as well as the total number of funded projects. In addition to this financial contribution, Artelia employees will provide technical support which will be defined with the project leaders  in order to meet their needs in the best way possible. 
WHO CAN APPLY TO THE CALL FOR PROJECTS? 
•    Eligibility criteria
The project must participate in the development of an inclusive energy transition
The organization that carries out or sponsors the project must be European
The organization must pursue a non-profit goal
The organization must have more than 12 months of activity
The project must start within one year after its selection 
 
•    Selection criteria
Technical and financial feasibility of the project
Project methodology
Expected environmental and social impact of the project
Measurability of the project's environmental impact
Experience and territorial presence 
Capacity to duplicate
 
CALL FOR PROJECTS TIMELINE
| APRIL, 3 2023 | APRIL 2023 | JUNE 2023 | JUNE 22, 2023 | JULY 2023 |
| --- | --- | --- | --- | --- |
| Deadline for submitting applications. | Pre-selection phase. Applicants selected in this phase will have two weeks to provide an additional set of documents to complete their application. | Applications review and selection by a panel of experts. Selected candidates will be invited to present their project during an interview.  | Final selection by the Foundation's Board of Directors. | Information to applicants. |
The application form must be filled-in and sent by email to: fondation@arteliagroup.com. 
If you have any questions, please do not hesitate to contact us.